Home > Roses
---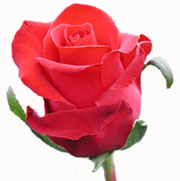 Red Rose, the delicate and velvety flower, the perfect gift for your beloved. This electrifying flower is enough to charge the very air it surrounds! Just the right way to show that you love and care.. Red Roses symbolize eternal love, respect, courage, passion and reveal an unconscious beauty. No other flower is as symbolic as the red rose and it's no wonder red roses have always been able to deeply touch so many hearts. Red Rose, the world's favourite flower, awakens thoughts of excitement and anticipation..
Yellow Rose, the time-tested symbol of true friendship.. Its a celebration of joy, gladness, happiness, hope and freedom. A brilliant way to say you care. Yellow is the colour to capture the heart of someone special..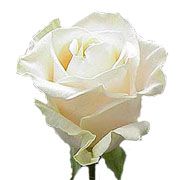 White Rose, the perfect symbol of purity.. The Rose to let someone know that you miss them or want to be with them. This great Rose is used to convey secret's too!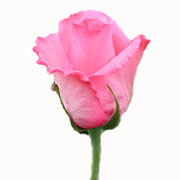 Rose Bouquets >
Pink rose, the wonderful flower for a true friend.. Pink conveys the message of happiness, admiration, gentleness, joy, sweetness and poetic romance. A beautiful rose to say Thank you, You're so lovely and Please Believe Me. . Pink Rose gracefully suggest that you really "like" someone, as opposed to "love" them.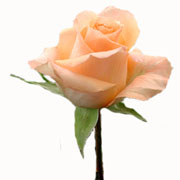 Peach rose, the elegant flower to wish someone a happy birthday.. An ideal way to say thanks for a great friendship. Whatever be the occasion, peach flowers show a personal touch to your gift of flowers because they are different. Its the perfect rose to show sociability, friendship, gratitude, desire and appreciation. In addition they can also be used to convey admiration or sympathy.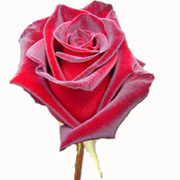 Black Rose inspires a powerful feeling of mystical expectation. This magic flower has attracted our attention throughout the ages. Of course a pure black rose does not exist, however there are some very dark red roses out there with names like "Black Magic", "Barkarole", "Black Beauty" and "Black Baccara". Our particular favourite at the moment is the "Black Baccara", the most beautiful, the most velvety and the most darkest of all the black roses we have found.
---